Jantar Mantar in New Delhi is a natural observatory that was built in the 18th century to prepare astronomical tables and calculate time based on the movement of the sun. It can be used to estimate time of day to a fairly accurate degree even today. For a photographer this is a pretty exciting building. It's maze like design offers ample opportunities to capture the interplay of angles and spaces.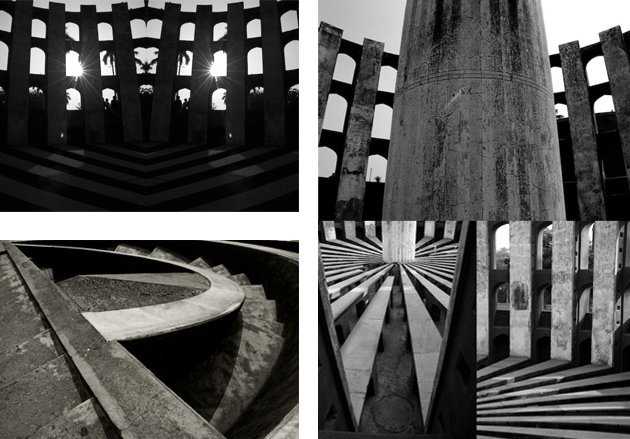 ---
2 comments captured from original post on Blogger
Abhiroop Banerjee said on 2012-09-13
Hi! Where can I see larger pictures please? These look brilliant.
urvi khanna said on 2012-10-12
Thanks, not available online at the moment. Nice to hear from you!