How to Drive a BMW into a Wall of Glass
Sometimes, advertising people can indulge in their evil fantasies and still be rewarded. Like this shoot for a short film we did, that required crashing a BMW into a wall of glass. So, if you're shooting a relatively low budget film, how does one do that with a rented 30 Lacs car without getting a single scratch on the body (both car and human)?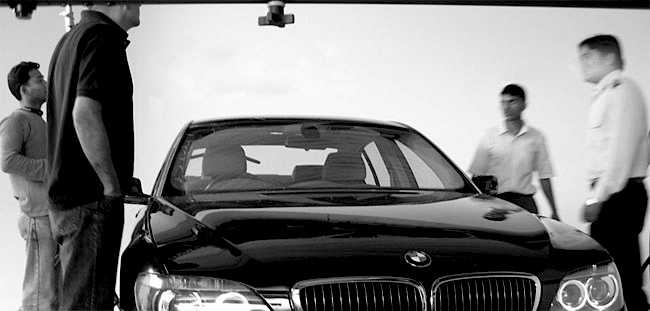 Luckily, we had some very smart production people from Mumbai who stage managed everything to perfection. Using a combination of sugar glass and low grade explosives, the effect of smashing the car into the glass wall was achieved successfully.
Except, the irony of all things  - the shot didn't make it into the final cut of the film for creative reasons!